RIVET™ is the innovative methodology behind the creation of variance futures. If you want to trade volatility or hedge risks associated with the volatility of an underlying index, RIVET-backed products are standardized, centrally cleared futures products, traded using OTC conventions, with the economics of an OTC variance swap.
As exchange-traded futures contracts, RIVET-backed products offer:
Greater access for all market participants
Reduced counterparty risk
Increased transparency for trade data
Better access to daily mark-to-market values
Improved price discovery
Larger liquidity pools
Standardized contract terms
As listed products, RIVET-backed futures contracts provide point and click access to firm quotes. And the equivalent economics allow you to directly compare the listed quotes with OTC quotes.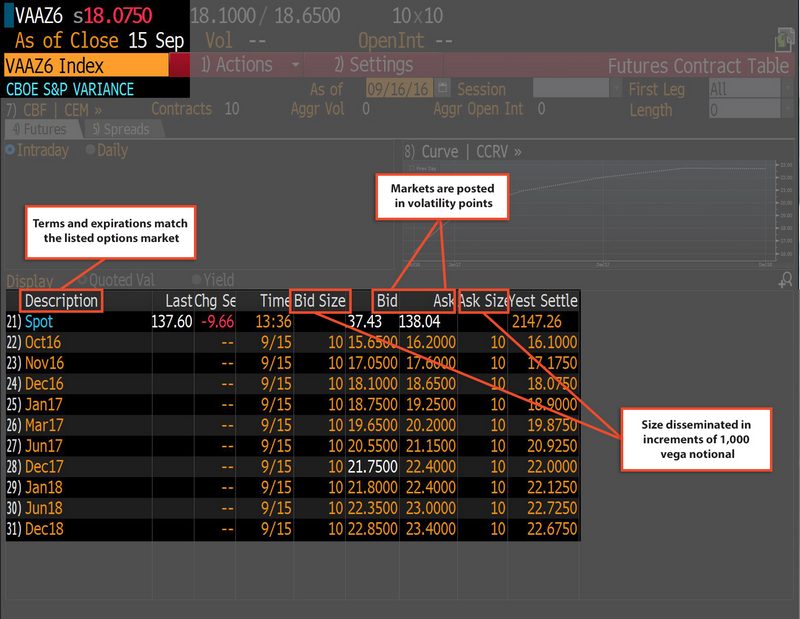 Image courtesy of Bloomberg Finance L.P.